Custom documents
Using the Justworks Document Center, your company can upload custom documents such as contracts, offer letters, and more. From the dashboard, navigate to "Documents" under HR on the left navigation bar.
You'll be able to upload and organize custom documents based on the needs of your company.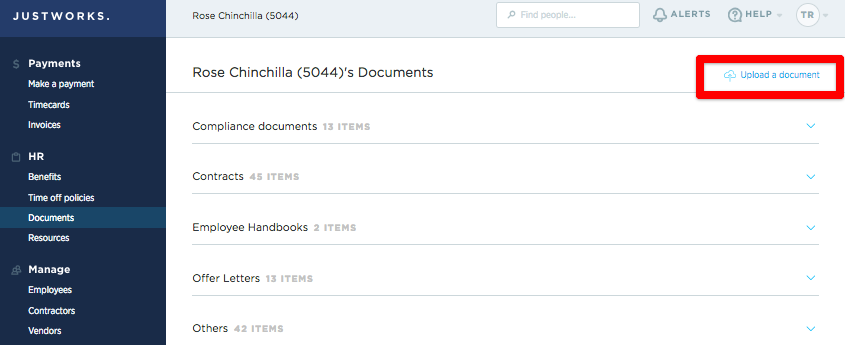 When adding new documents, you'll be able to customize certain settings. Choose whether the document is for all, full-time, part-time, or individual employees, choose a category, and upload the document.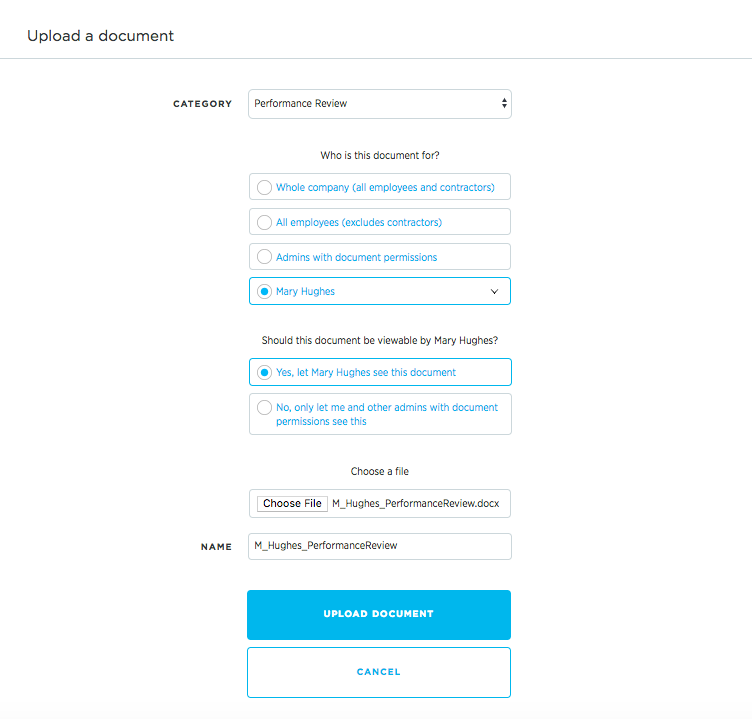 Tax documents
W-2 and 1099 forms are automatically available under "Documents" as soon as they're generated in January of each year. Employees and contractors can view and download their own tax documents by navigating to "Documents" under You. Tax documents are only generated during appropriate tax times and not for special requests.
Tax documents are also available to employers. Simply view the profile of the employee or contractor, and any applicable tax documents will be listed in the lower right corner under "Documents".
Disclaimer
This material has been prepared for informational purposes only, and is not intended to provide, and should not be relied on for, legal or tax advice. If you have any legal or tax questions regarding this content or related issues, then you should consult with your professional legal or tax advisor.