Setting up a compliant NYC Paid Safe and Sick Leave policy in Justworks
Employers with five or more employees who are hired to work more than 80 hours a calendar year in New York City must provide Paid Safe and Sick Leave.
Eligible employees are entitled to up to 40 hours of Paid Safe and Sick Leave annually, either on an accrual basis as prescribed by the NYC Dept. of Consumer Affairs or by upfront granting. Justworks' PTO tracker only supports upfront granting for the administration of a compliant Paid Sick Leave policy under New York City law.
The NYC Paid Safe and Sick Leave Notice of Employee Rights outlines the acceptable reasons to use safe and sick leave and delineates the definition of "family member" under the statute.
Employers are required to provide the Notice to all employees upon hire. Justworks takes care of this requirement for its customers by uploading the Notice to all NYC employees' Justworks Documents Centers.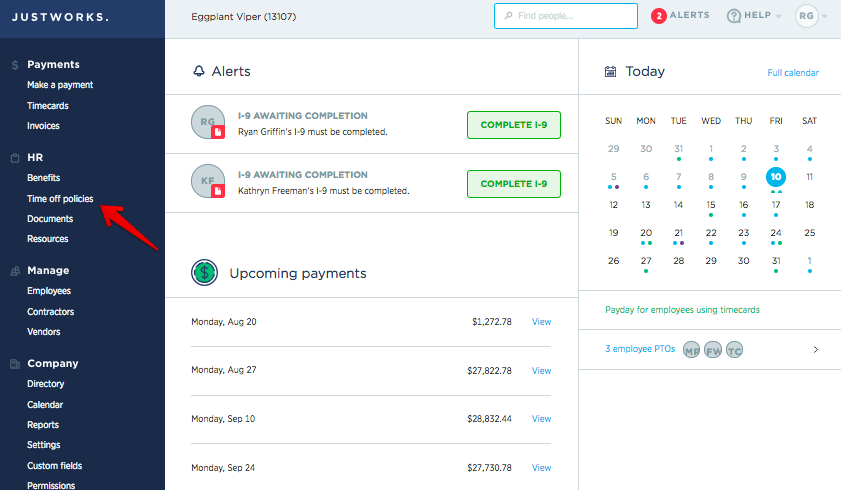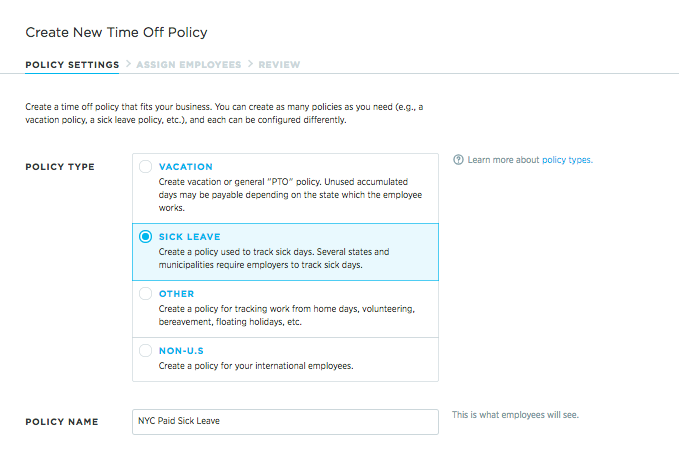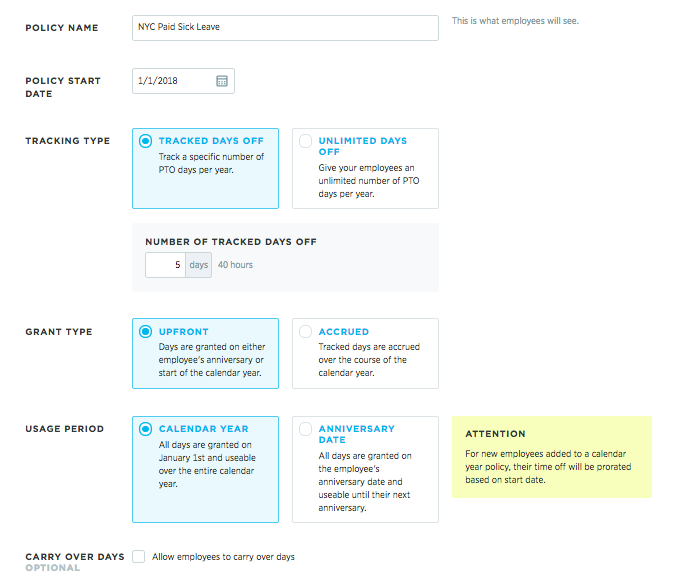 Carryover is not required, since you are satisfying the statute's minimum annual accrual cap up front.
Disclaimer
This material has been prepared for informational purposes only, and is not intended to provide, and should not be relied on for, legal or tax advice. If you have any legal or tax questions regarding this content or related issues, then you should consult with your professional legal or tax advisor.