The Bulk Updates Center is where you can go to make changes for multiple employees at once. Access the page by clicking "Bulk updates" under the "HR" header from the left-hand navigation bar in Justworks. There are two types of changes that are supported in the Bulk Updates Center:
Manager
Employee exemption status
For information on how to update your employees' exemption statuses at once, please refer to our Help Center article, Using the Exempt/Non-Exempt Wizard.
Manager
To update multiple employees' managers at once, click "Update manager" from the Bulk Updates Center.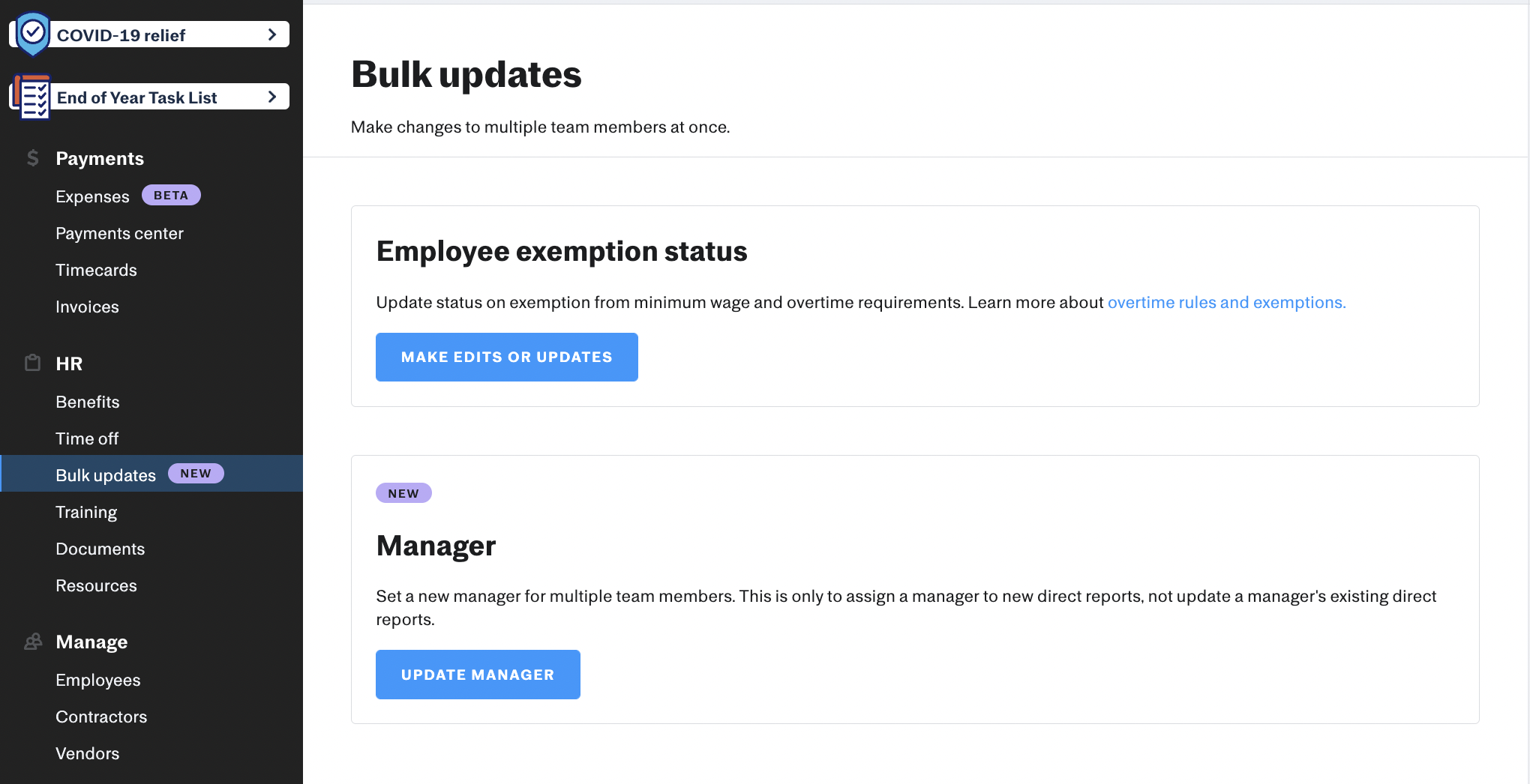 From here, select the employees that you need to assign to a new manager. You can filter by department, office, or member type to quickly find the employees you need to update.
After selecting the employees you need, select the manager they will report to by typing their name in the Summary box on the right of the page. You can use the "Only show affected employees" toggle in this box to see the employees you're changing.
Click "Continue" to review your change.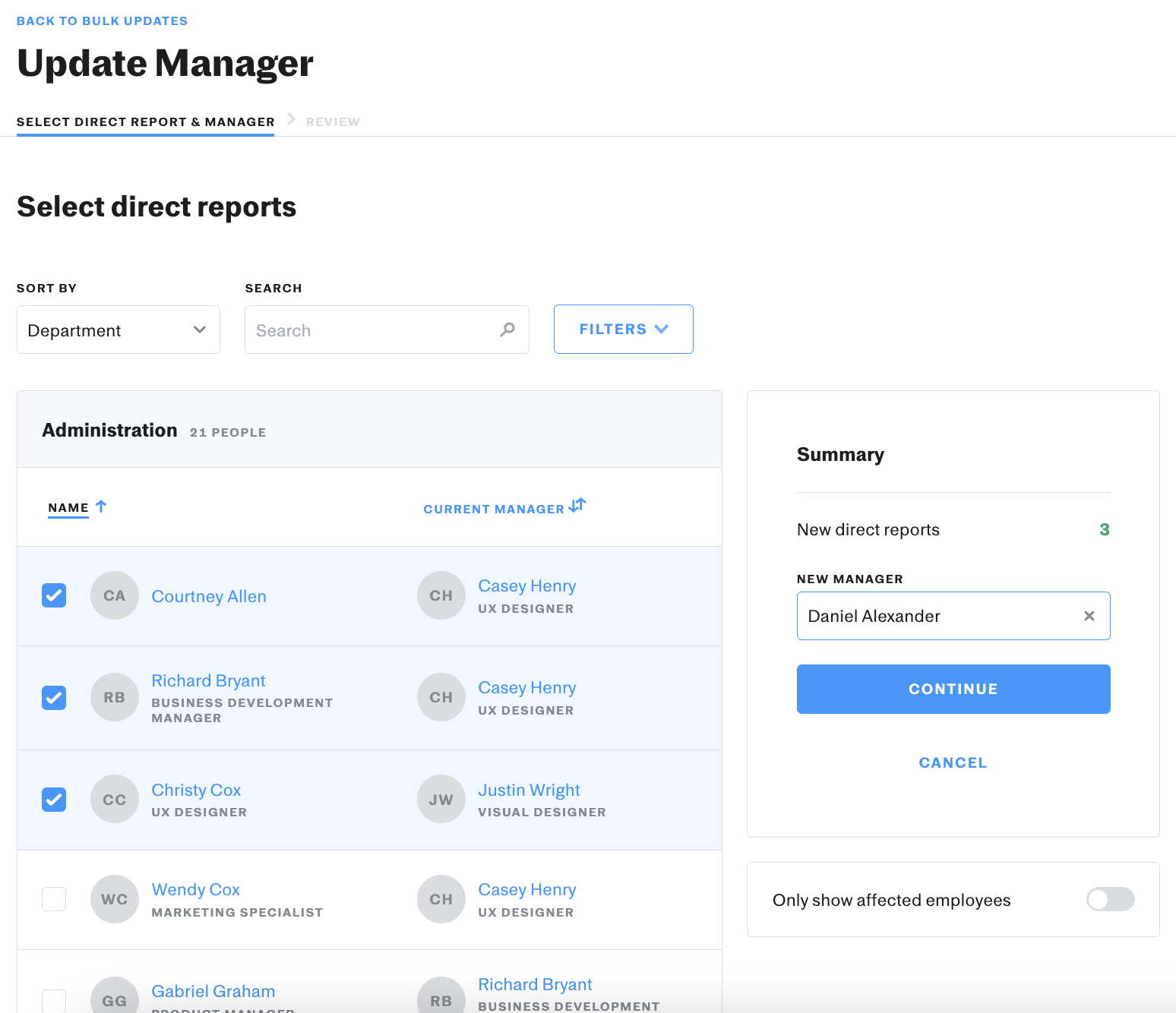 On the following page, review your changes. You'll see a summary of new and existing direct reports under the new manager. Click "Back" to edit your changes or click "Submit" to make the change. Please note, the change will take effect immediately.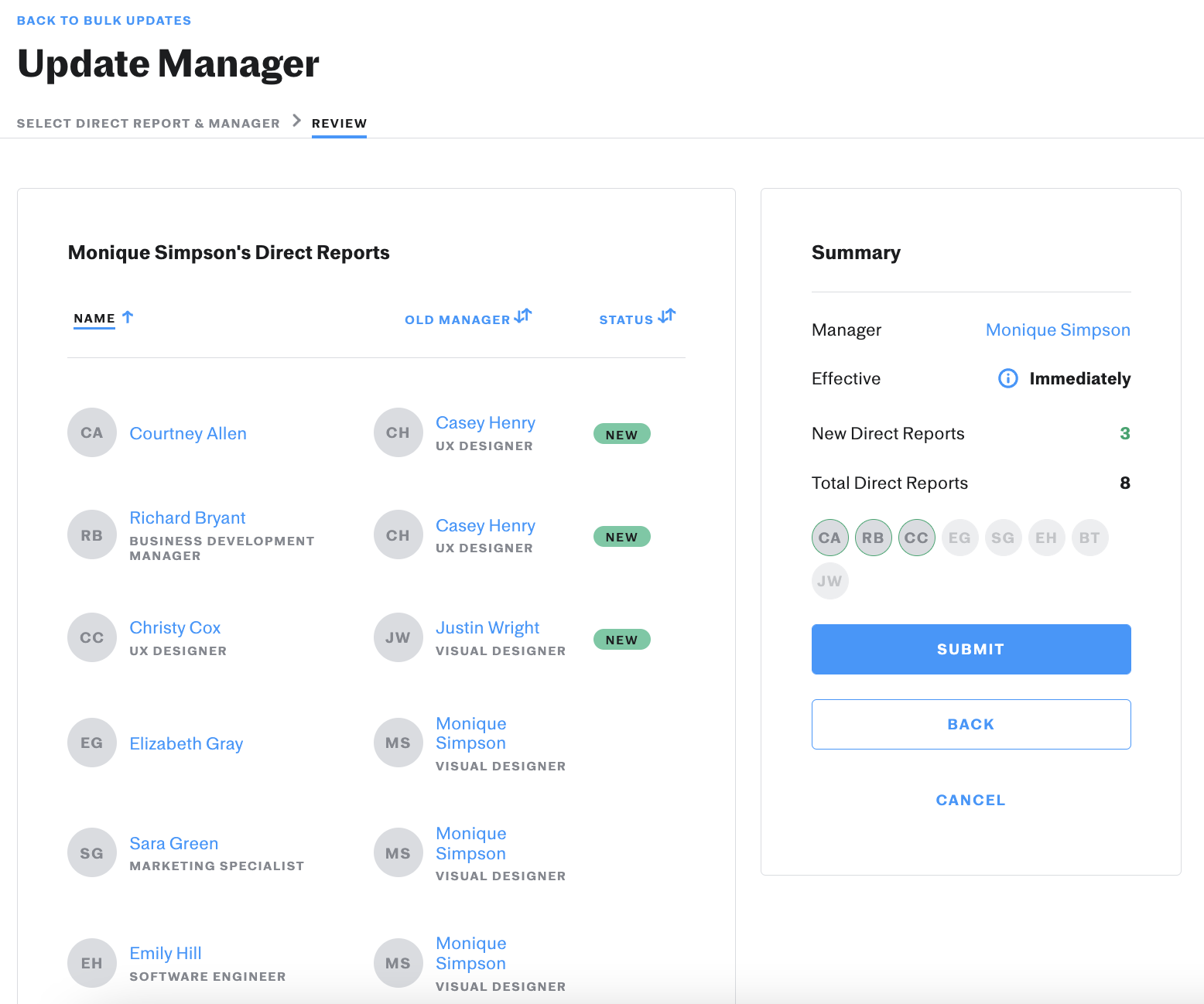 After submitting the update, you'll see a confirmation, and you can make another manager change or go back to the Bulk Updates Center.



Disclaimer
This material has been prepared for informational purposes only, and is not intended to provide, and should not be relied on for, legal or tax advice. If you have any legal or tax questions regarding this content or related issues, then you should consult with your professional legal or tax advisor.