Deactivating Employees
If you would like to remove an employee from your Justworks Hours account, you can deactivate them from the Manage->Employees tab. Click on the checkbox next to their name and then on the 'Deactivate' button.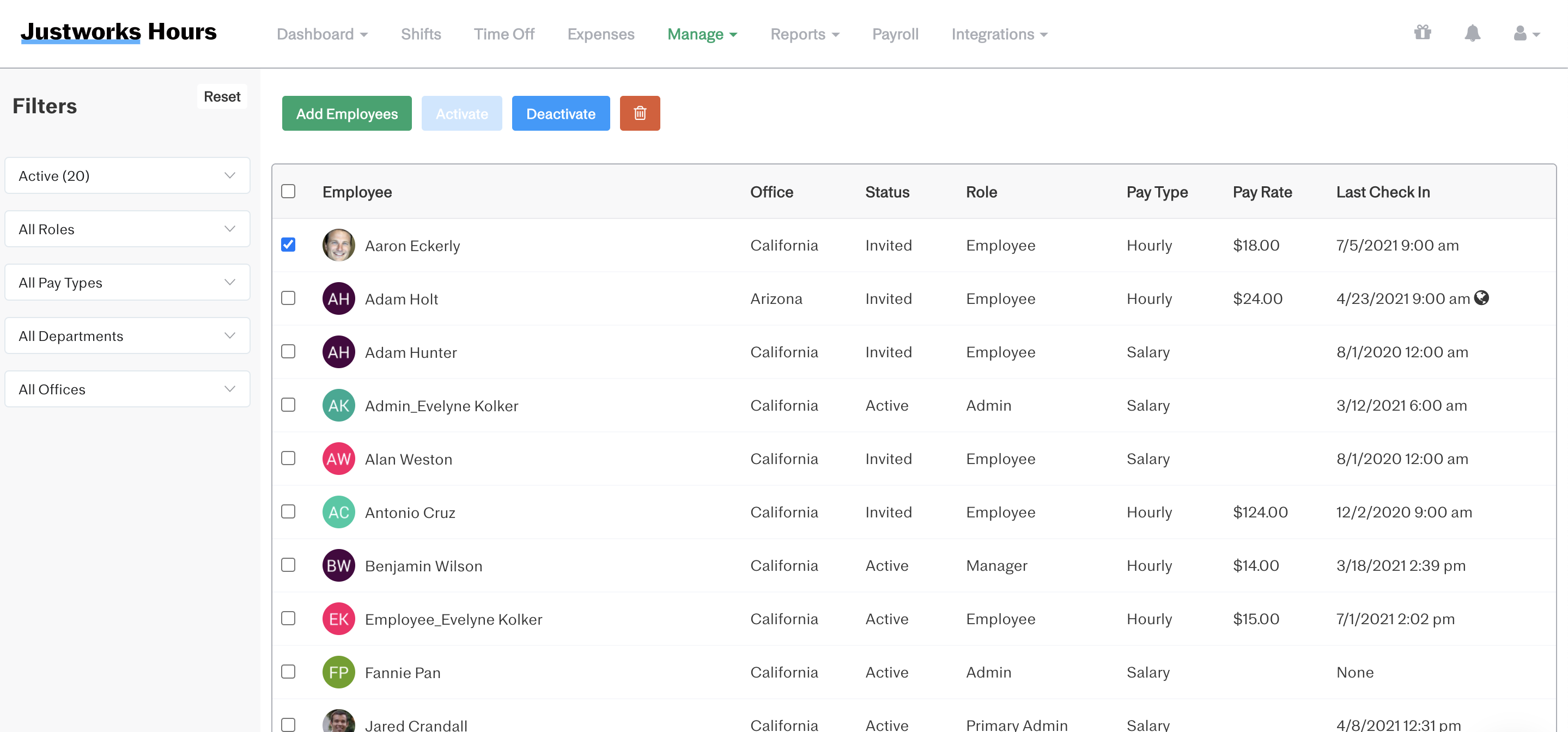 Deactivating an employee accomplishes the following:
A deactivated employee can no longer access their Justworks Hours account either on the web or on the mobile app. They cannot track new time and they cannot view their time sheets.

A deactivated employee no longer counts towards your active user count. However, you may still need to lower your billed user count to see an adjustment to your Justworks Hours bill. You can make that adjustment here.

A deactivated employee IS still included in all Justworks Hours reports. If an employee worked hours during a reported date range, they'll be included in that report whether their status is active or inactive.

Deactivated employees are moved to the 'Deactivated' tab. You can view deactivated employees by changing the filter on the left side of the page from 'Active' to 'Deactivated'.
You can reactivate an inactive employee at any time by clicking the checkbox next to their name in the 'Inactive' tab. Then click on the 'Reactivate' button.