Overview
The Bulk Updates - Manager feature allows admins to update multiple members' manager at the same time, helping them be more efficient and accurate.
How Does the Feature Work?
The Bulk Updates - Manager feature can accessed from the Justworks dashboard under: HR > Bulk updates


Click 'UPDATE MANAGER' and you will be brought to the first step: SELECT DIRECT REPORT & MANAGER.
From here, select the employees that you need to assign to a new manager. You can filter by Department, Office, or Member Type to quickly find the employees you need to update.
After selecting the employees you need, select the manager they will report to by typing their name in the Summary box on the right of the page. You can use the "Only show affected employees" toggle in this box to see the employees you're changing.
Click "CONTINUE" to review your change.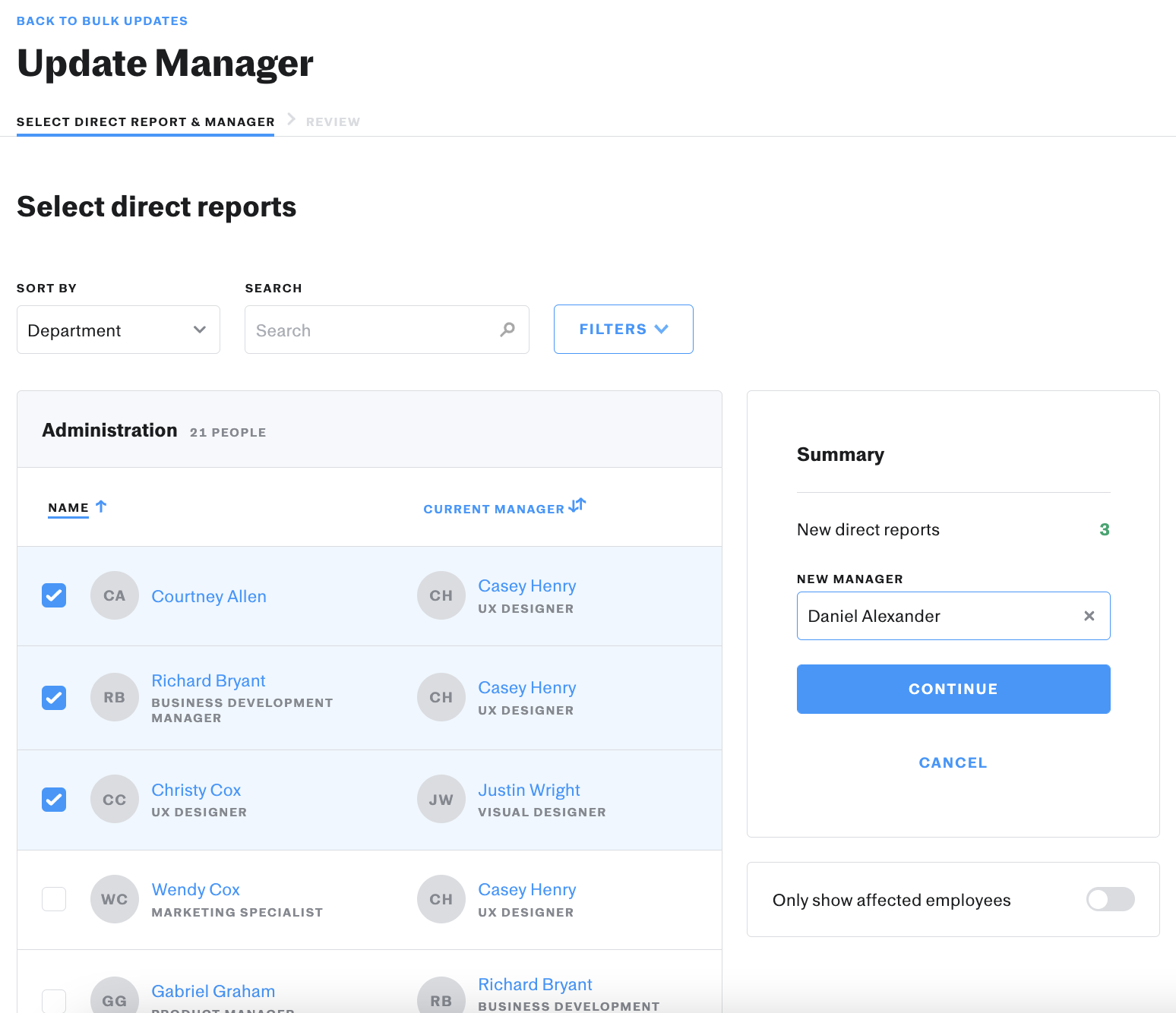 On the following page, review your changes. You'll see a summary of new and existing direct reports under the new manager. Click "BACK" to edit your changes or click "SUBMIT" to make the change.
Please note, the change will take effect immediately.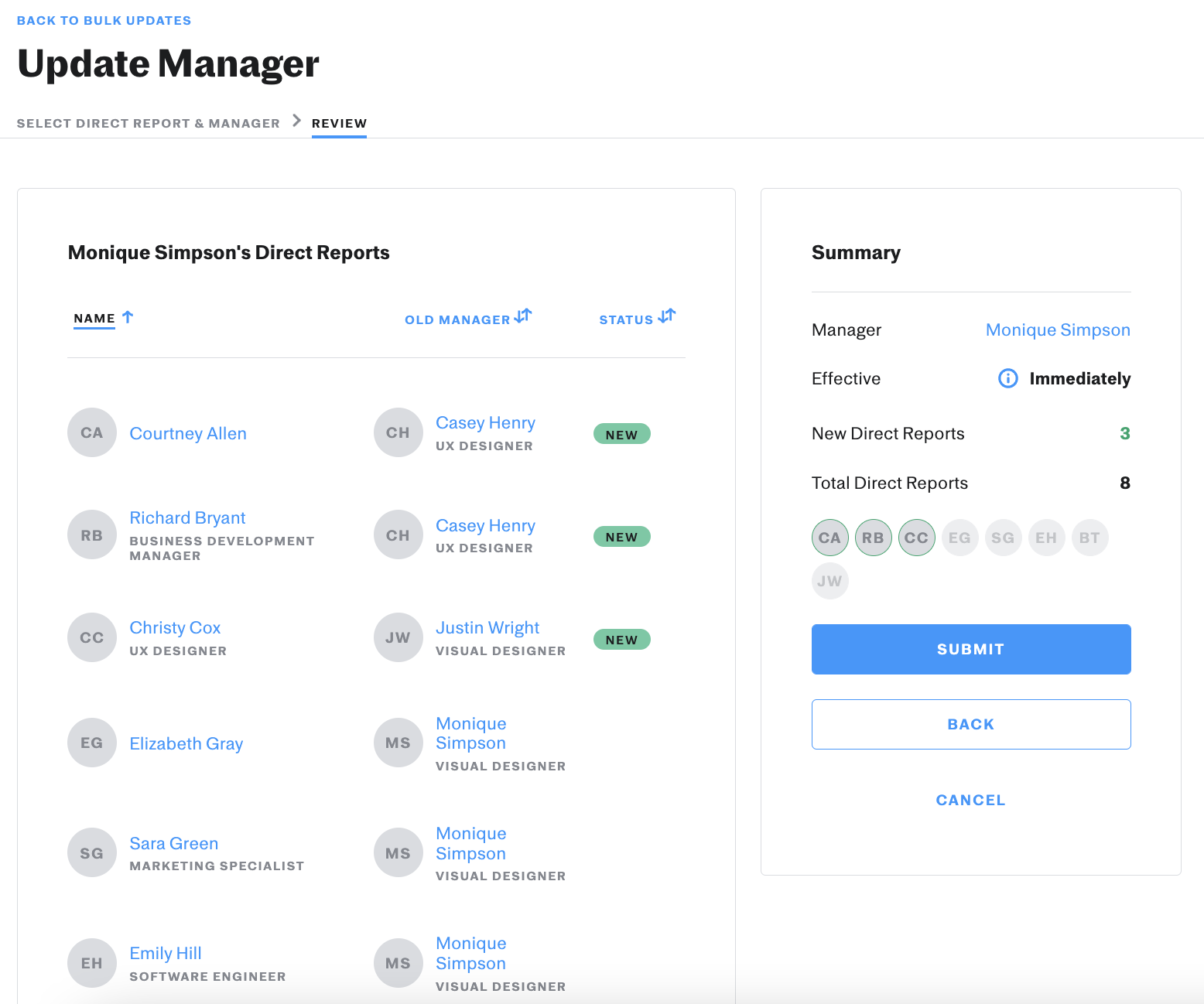 After submitting the update, you'll see a confirmation, and you can make another manager change or go back to the Bulk Updates Center.