The company census report is available under "Invoices and reports."
Admins with the payment permission can access this and download information for all their employees. Information in a census report includes employee's address, birthday, department, salary, and gives admins a snapshot of their employees in real-time.
To access the report, log in to your Justworks account and navigate to Reports. You'll see 'Company Census' listed.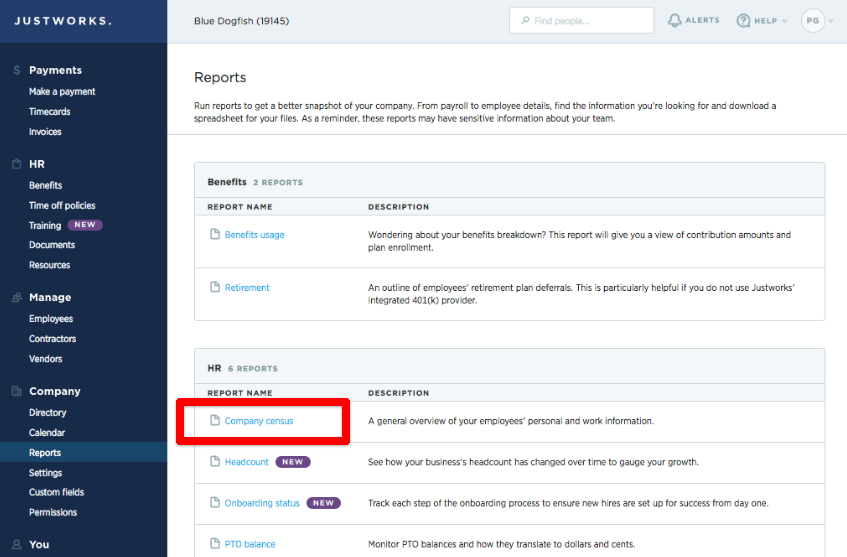 From there, you'll be able to select and de-select who to include based fields such as employment type, employment status, offices, and department.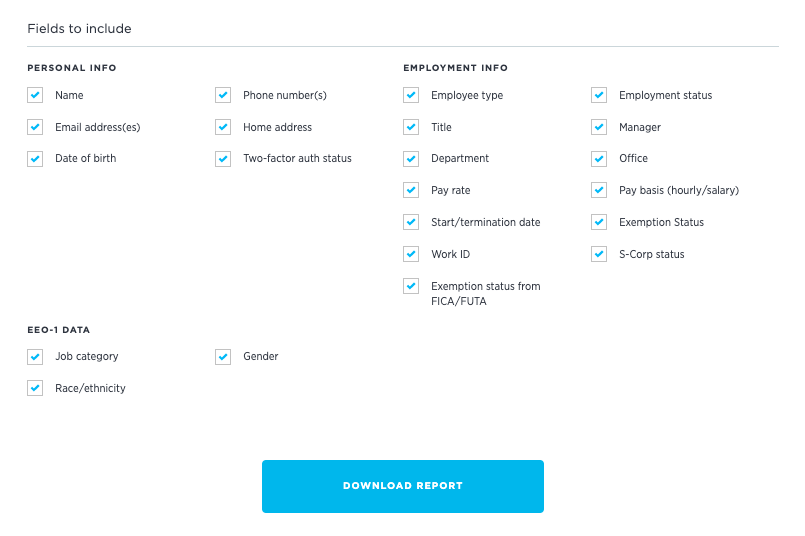 Once you designate all of the fields you'd like to include and hit 'Download Report,' you'll be all set.
Disclaimer
This material has been prepared for informational purposes only, and is not intended to provide, and should not be relied on for, legal or tax advice. If you have any legal or tax questions regarding this content or related issues, then you should consult with your professional legal or tax advisor.