Teladoc
All Justworks members and their dependents have Teladoc access included with their Aetna medical plans and UnitedHealthcare medical plans.
What is Teladoc?
Teladoc helps employees access on-demand health insurance anytime, from almost anywhere. Teladoc offers virtual health services, which allows you to speak to a physician via phone or video. That means a physician is always just a call, click or swipe away when they:
Wake up at 2 a.m. with flu-like symptoms
Get a scratchy throat at work but can't afford to leave
Feel under the weather during a vacation, on a business trip, or away from home
How much does Teladoc cost?
Teladoc is free and included as part of the Justworks benefits package, through your Aetna and UnitedHealth care medical plans.
How can I sign-up for my membership?
To sign up for a Teladoc membership, please visit your Justworks Benefits Center and follow the instructions on the sign-up page. You will be able to sign up using your Aetna WID.
For UnitedHealthcare members, the option to enroll will not be in your Justworks Benefits Center. You will need to register directly through Teladoc here.
Can my family members sign-up for Teladoc?
Any dependent on your Aetna or UnitedHealthcare plans have access to Teladoc through Justworks. All they need is their member ID and they can follow the same sign-up process detailed above for each carrier.
How much do Teladoc consultations cost?
Teladoc takes UnitedHealthcare plans you have through Justworks and consultations will cost the same as the co-pays for your plan.
For Aetna, Teladoc will charge depending upon the type of plan you are enrolled in.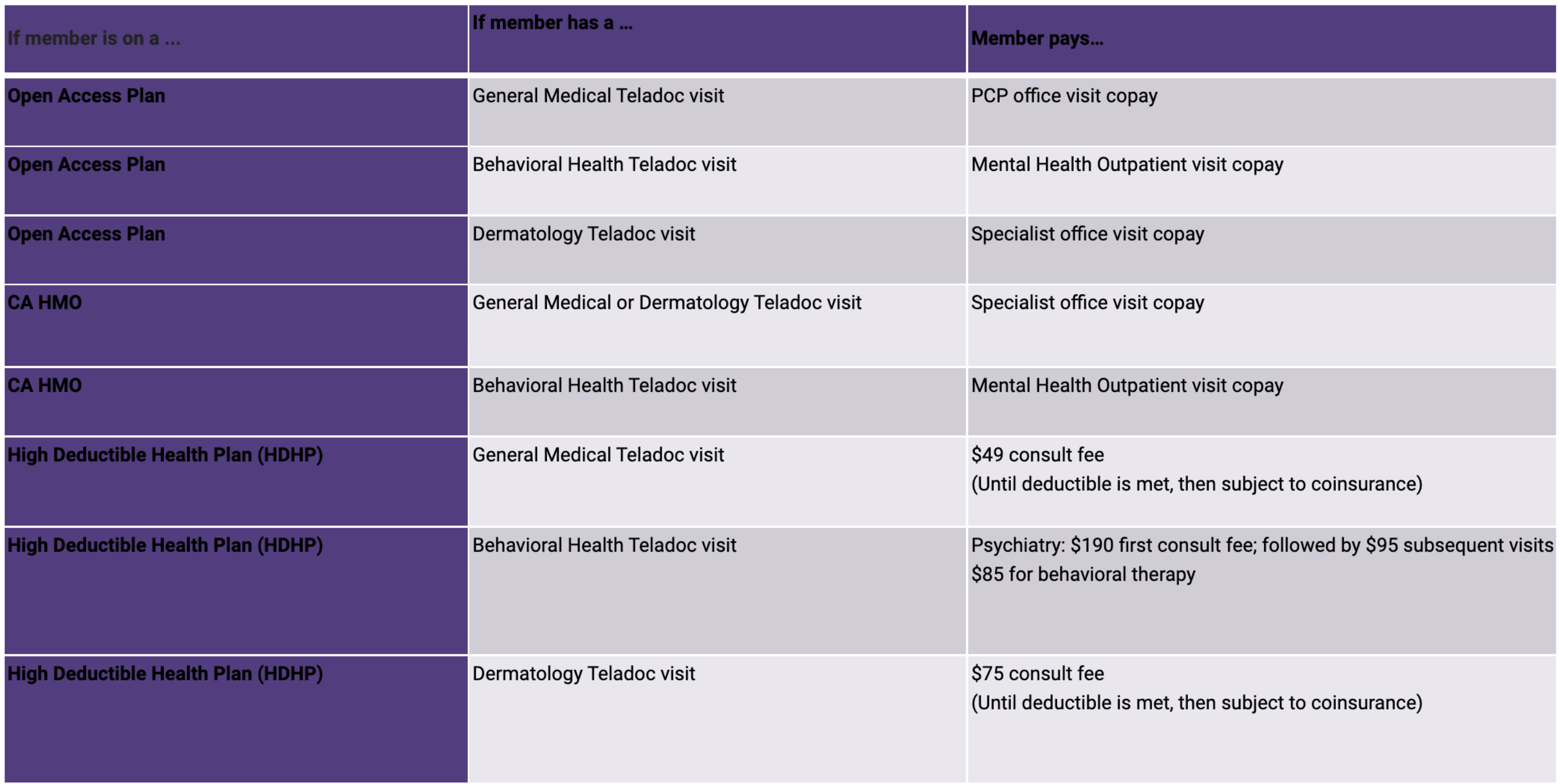 What are some common conditions Teladoc treats?
Teladoc functions best for common ailments such as cold and flu symptoms, sinus infections, allergies, and UTIs. Please do not call Teladoc if you have an emergency.
Can Teladoc doctors write prescriptions?
Not quite. Teladoc can't dispense prescriptions, however, they can submit doctor prescribed medicine by phone to a pharmacy of your choice.
Does Teladoc have a mobile app?
Teladoc has an iPhone and Android compatible application, which we recommend as the best way to do a virtual consultation with your doctor.
What are Teladoc's hours?
You can access Teladoc 24/7 by phone or video.
What if I have an emergency?
In the event of an emergency, you should not call Teladoc. Please contact 911 or visit an emergency room near you.
Disclaimer
This material has been prepared for informational purposes only, and is not intended to provide, and should not be relied on for, legal or tax advice. If you have any legal or tax questions regarding this content or related issues, then you should consult with your professional legal or tax advisor.