Justworks offers group medical, dental and vision coverage
Justworks offers access to group medical, dental, and vision insurance from national carriers such as Aetna, United Healthcare, Kaiser Permanente, and MetLife. These carriers offer dozens of plans that can be tailored to meet your company's needs.
Email our team to get access to health insurance
Email your Customer Success Manager or support@justworks.com and our team will detail what your options are and how quickly we can get your team covered. Please keep in mind, however, that there are minimum employee participation requirements that must be met in order to be eligible to offer health insurance through Justworks.
Pay full or partial premiums for employee benefits
Your company can cover 100% of the premiums or your employees can pay for a portion of their premiums. Please note, it's required that employers cover at least 50% of the least expensive plans offered to employees.
You can elect to have your employees pay a fixed dollar amount or a percentage. Their portion will be deducted automatically from their paycheck on a pre-tax basis. To learn more about setting up contributions, you can review the information here.
View your plan benefits, straight from your Justworks account
By navigating to HR > Benefits in the left-side of your account, you can view the benefits that are being offered to your team. You'll be able to view the amounts paid by both the company and employee as well as the plan start date.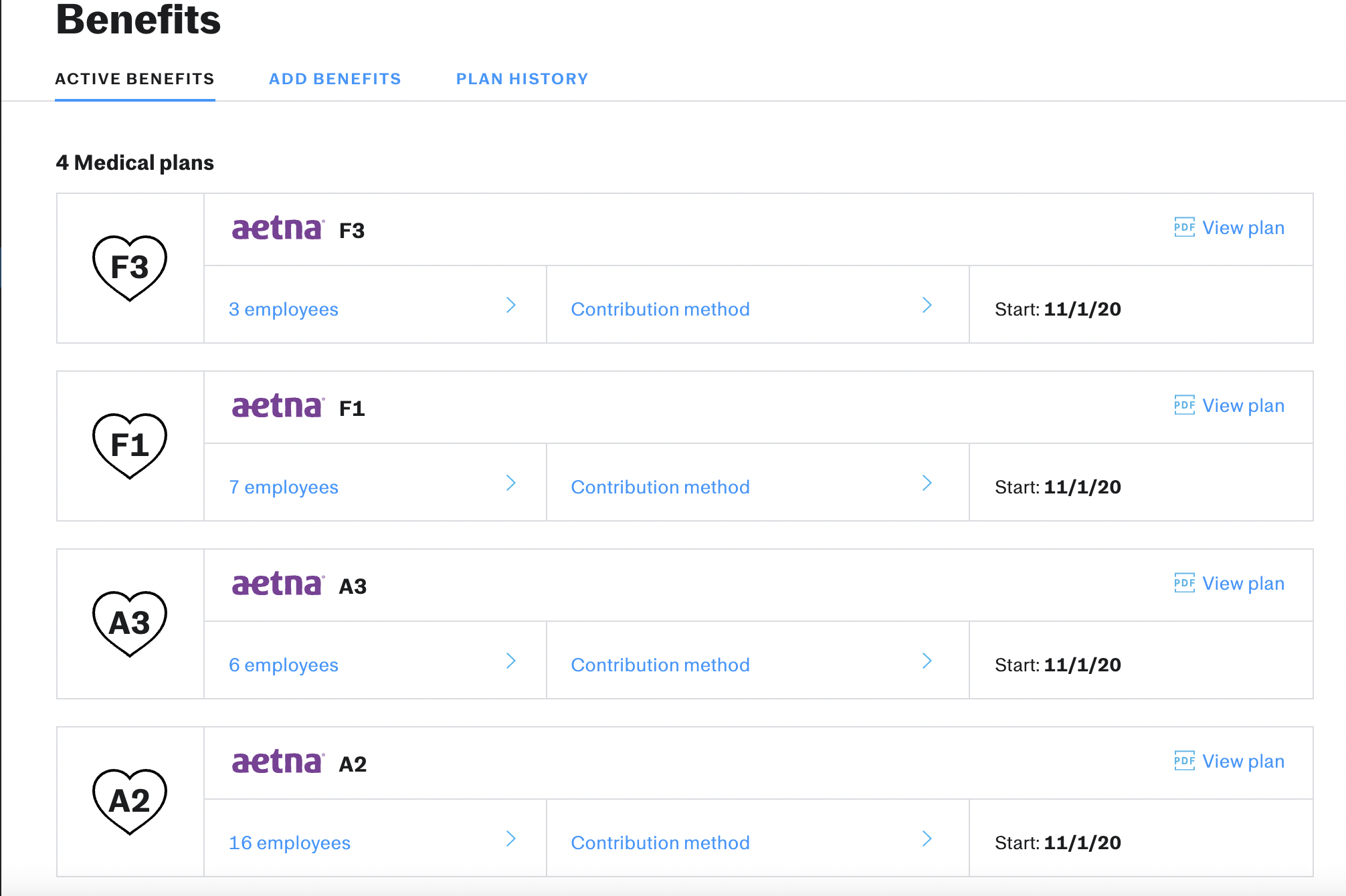 Disclaimer
This material has been prepared for informational purposes only, and is not intended to provide, and should not be relied on for, legal or tax advice. If you have any legal or tax questions regarding this content or related issues, then you should consult with your professional legal or tax advisor.