Adding employees/contractors to your team
Adding an employee or contractor to your team is super easy! All you need to do it head to "Employees" under "Manage" on the left-side navigation bar. From there, click "+Add" in the top right corner and fill in the necessary info.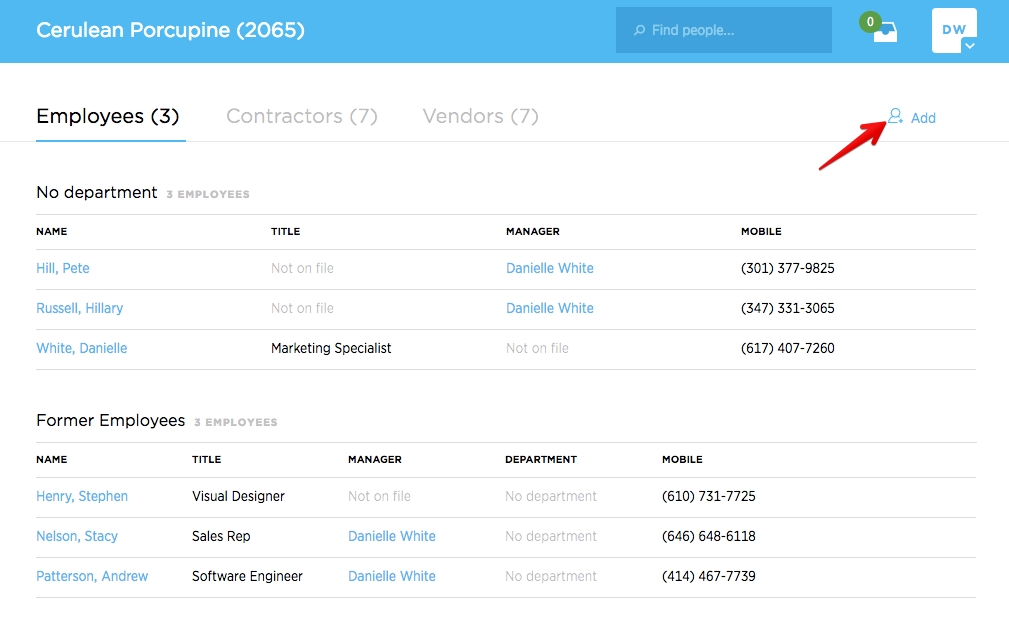 International employees
Companies with international employees who want to make sure those employees can take advantage of the directory, documents, and any other features we add to HR tools in the future. Adding int'l employees to Justworks allows them to get a more complete picture of their company, and helps them run their business. Note: Justworkscannot issue payments to international employees, contractors, or vendors.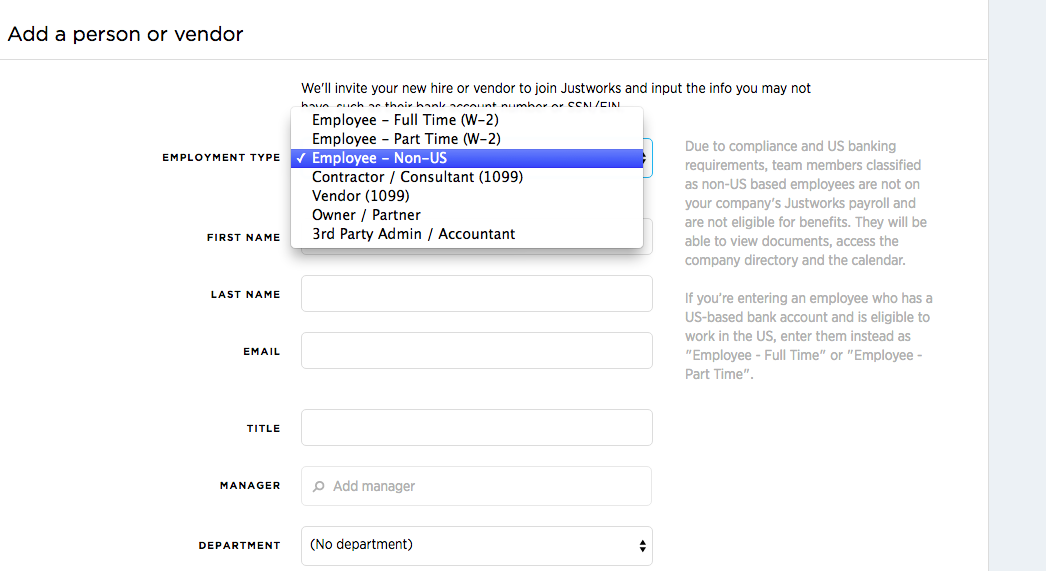 HOW IT WORKS
Add an employee and choose "Non-US employee" as the type. Non-US employees will have access to: calendar, directory, and document center. Please note: International employees CANNOT be paid or receive benefits through Justworks.
Disclaimer
This material has been prepared for informational purposes only, and is not intended to provide, and should not be relied on for, legal or tax advice. If you have any legal or tax questions regarding this content or related issues, then you should consult with your professional legal or tax advisor.