Custom holidays
The custom holiday feature allows you to add holidays that are specific to your company and won't be deducted from employee paychecks. Justworks automatically allows you to select federal holidays from a pre-populated list, but now you have the option to add other holidays, for instance Chinese New Year, Rosh Hashanah, or another day that's specific to your company.
Set-up
Navigate to "Time off policies" under the HR section of the left navigation bar, and select the "Holiday Schedule" tab to view your current holidays. Simply click "Add a custom holiday" to get started.


Now, go ahead and enter the info associated with your custom holiday: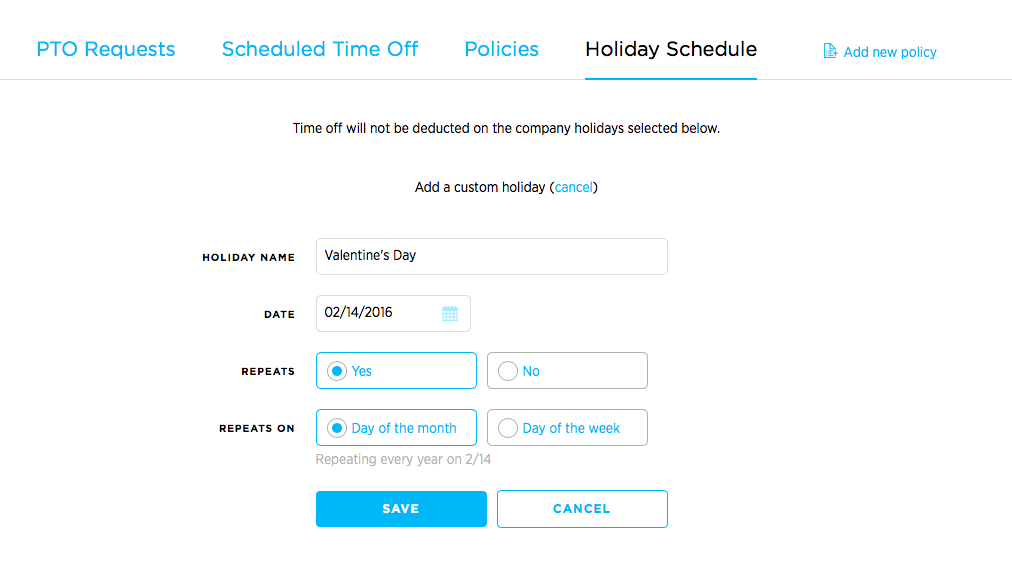 Enter the name of the new holiday
Select the date
Select "Yes" or "No" to indicate whether the custom holiday is repeated annually.
If it is a repeated, you'll want to indicate whether the holiday is repeated on a specific date of the month (e.g. New Year's Eve is always December 31st) or day of the week (e.g. Columbus Day is always the second Monday of October, so the date varies)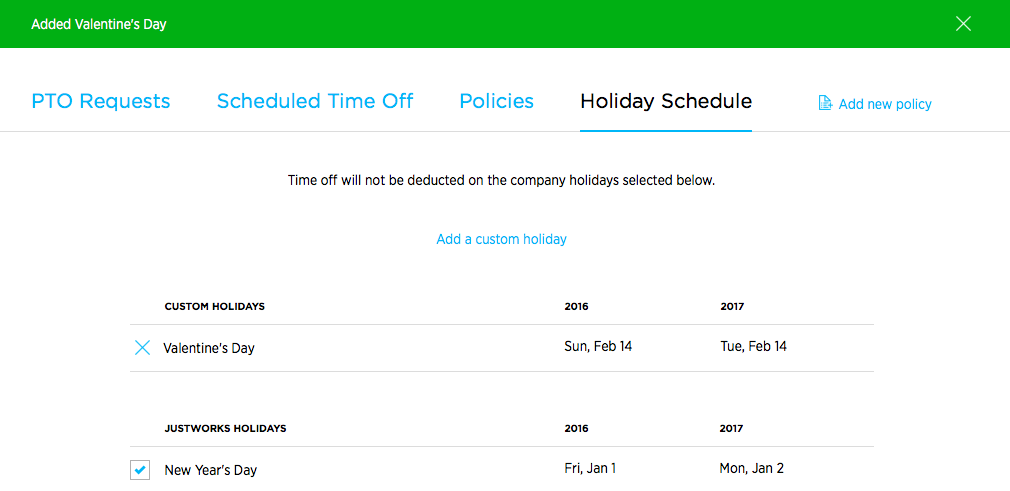 Your custom holidays will appear in a new section above the standard Justworks Holidays. If you make a mistake or need to delete a custom holiday, just click the "X" to remove the custom holiday from the list.
Disclaimer
This material has been prepared for informational purposes only, and is not intended to provide, and should not be relied on for, legal or tax advice. If you have any legal or tax questions regarding this content or related issues, then you should consult with your professional legal or tax advisor.