Employees have the option of splitting their payments between two separate bank accounts.
How Do I Add a Second Account?
In your Justworks account, navigate to  "Account settings" and then edit your "Bank Account". Here, you'll be presented with the option to add a second bank account for your payments.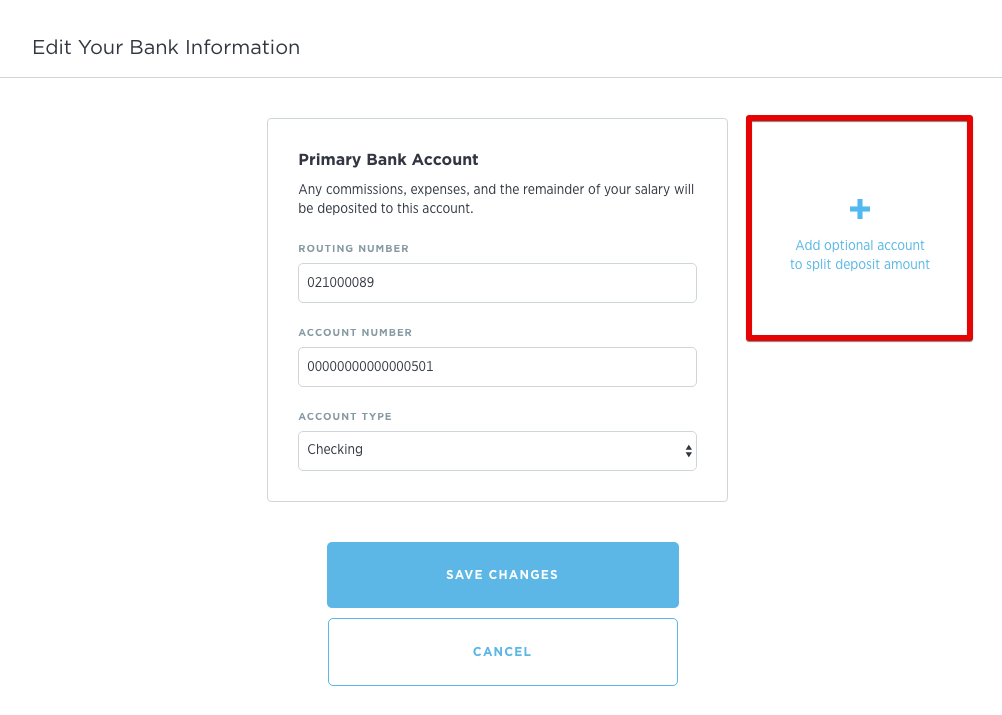 After clicking "add optional account to split deposits", you'll be presented with a screen where you can add the details of your second bank account.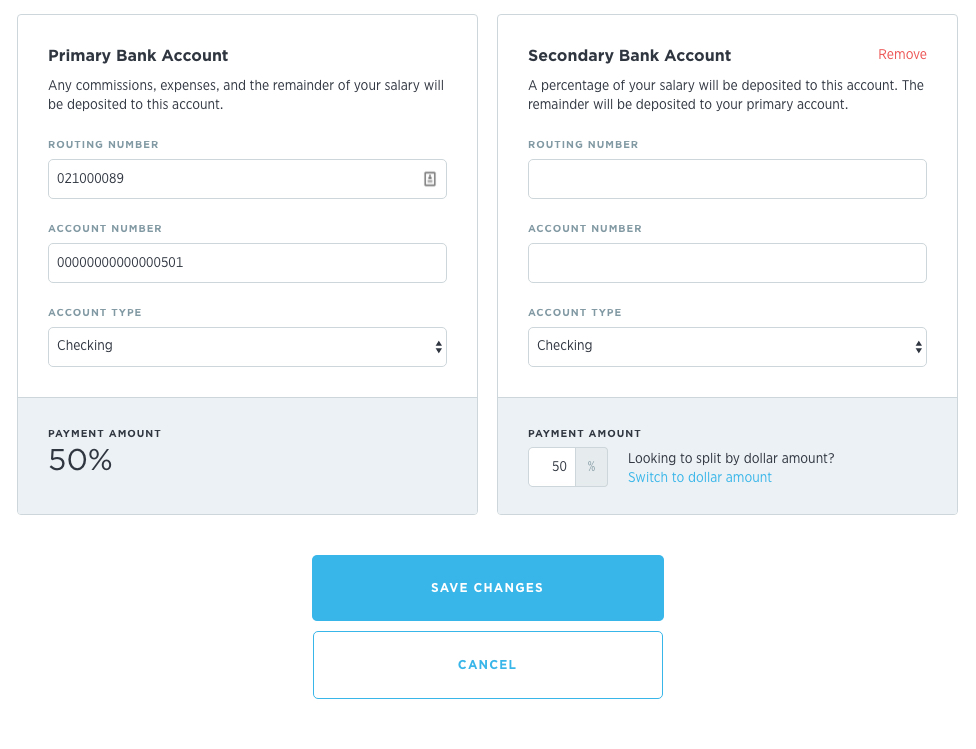 You can enter amounts as either a percentage or flat dollar amount. When adding a second bank account, you'll be prompted to enter the amount you want to be deposited into that account per payment. Any remaining funds will be deposited into your primary account. Not sure where to find this information? You can check out our article on "Setting Up Direct Deposit."
Will all types of payments be split?
No, not all payments will be split between two accounts. Find a list of applicable payments below.

Payments that will be split between the two accounts:
Salary (bi-monthly)
Wages (every 2 weeks)
Contractor Pay
Supplemental Pay (i.e. Bonus or Commission)
Salary off-cycle
Paycheck tips
Owner's Draw
Payments that will only go to the primary account:
Expense Reimbursement
Misc Non-taxable
Retroactive Severance
Taxable Moving
Vendor Payment
Important: If an employee receives two payments on the same day and one is such that will not be split into two accounts, neither payment will be split and both will go to the primary account.
Disclaimer
This material has been prepared for informational purposes only, and is not intended to provide, and should not be relied on for, legal or tax advice. If you have any legal or tax questions regarding this content or related issues, then you should consult with your professional legal or tax advisor.