It's easy to manage your PTO through Justworks. Once your company has set up PTO policies and assigned you to one or multiple, you'll be able to access the 'Time Off' tab from the left-side navigation menu.
From the time off section, you'll be able to see your company's holiday schedule, as well as any upcoming time off.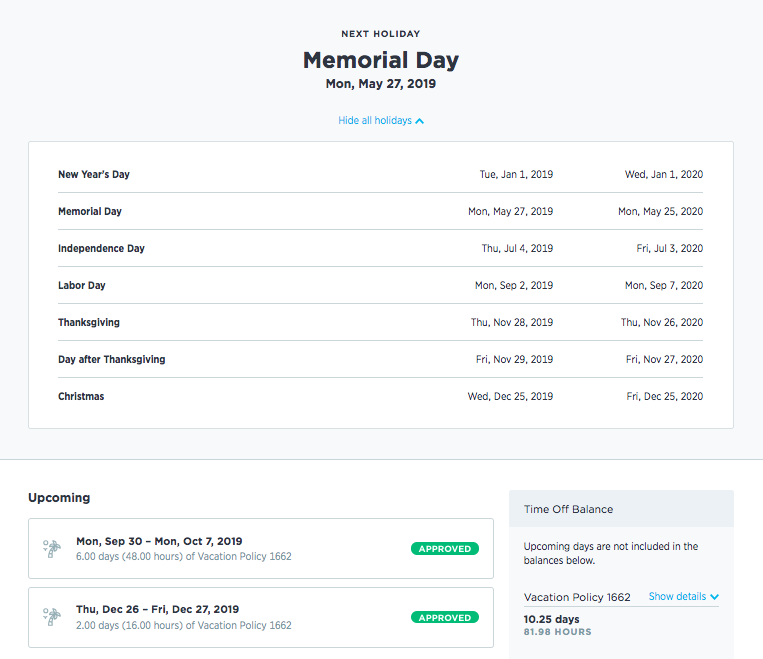 You'll also be able to check out your PTO history, if you need to do so.
This is also where you'll request time off from. Towards the right of the page, you'll see any policies you're assigned to, and your remaining PTO balance. You can also view the details of each policy at a glance here.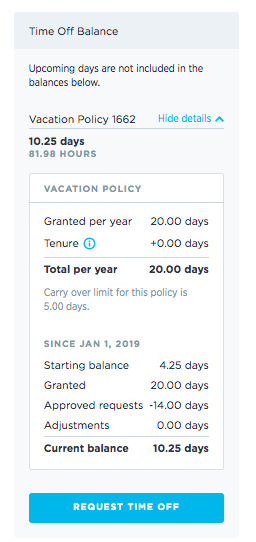 Once you click the blue 'Request time off' button, you'll need to select policy you are taking time from, and the start and end dates of your PTO. You also have the option to request partial days, in case you need to take a half-day here or there.
You can leave a note to your admin here too.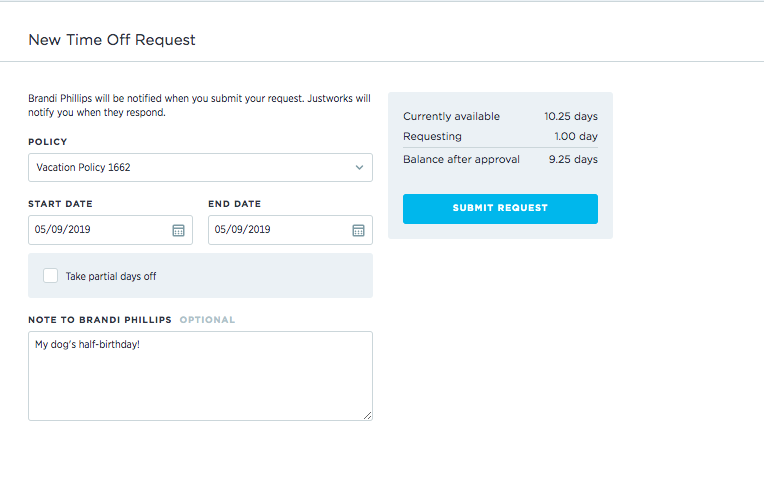 Once you submit your request, you'll see the green banner at the top of the page here, and your admin will receive an email about your request. They'll also see a notification once they log into their Justworks account, in case they miss the email.

If you need to delete requests for any reason, you can do so by clicking into them and selecting 'delete request.'
You'll also receive an email whenever your admin responds to your request, and you'll be able to see that from this Time Off section as well.
Disclaimer
This material has been prepared for informational purposes only, and is not intended to provide, and should not be relied on for, legal or tax advice. If you have any legal or tax questions regarding this content or related issues, then you should consult with your professional legal or tax advisor.