Once your company has set up their PTO policies, you'll be able to request time off, view your vacation history and have access to all of your company holidays.


Access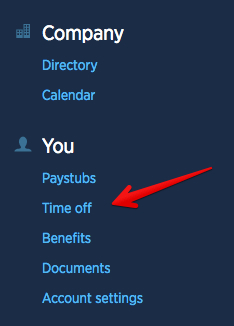 To access and manage your time off, simply click "Time off" under You from your dashboard.
Time off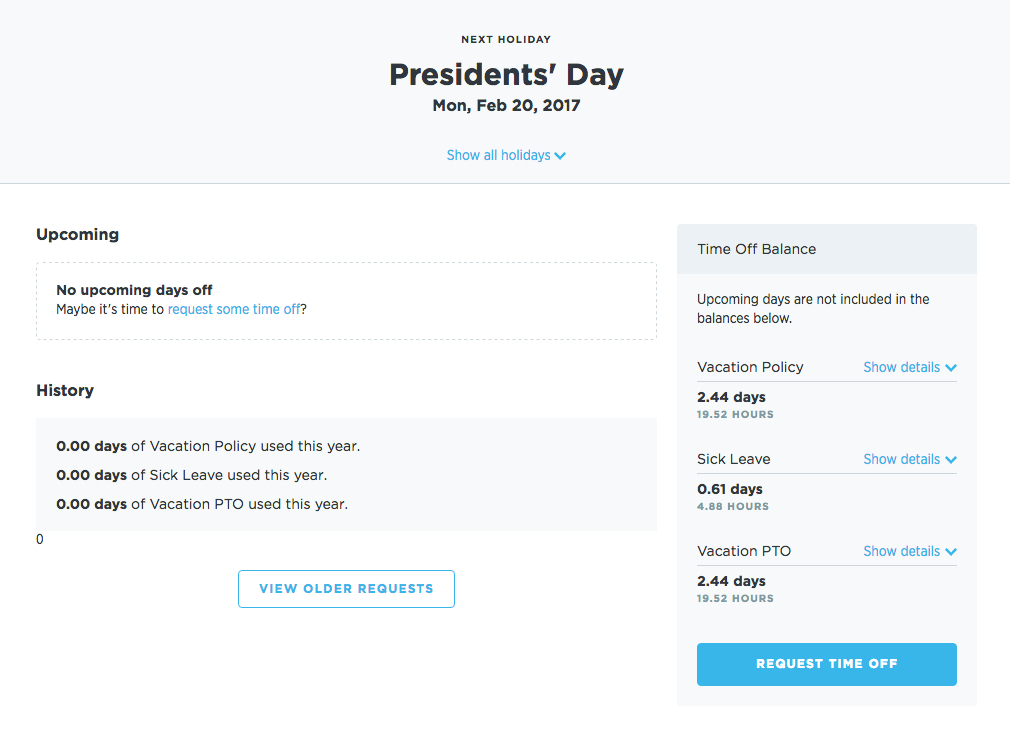 From the Time Off view, you'll be able to see all of your upcoming and previous time off. You'll also be able to review how much vacation time you have remaining and schedule future requests all from one page. Clicking "Show details" will also give you a more in-depth view at how the total number of days has been calculated.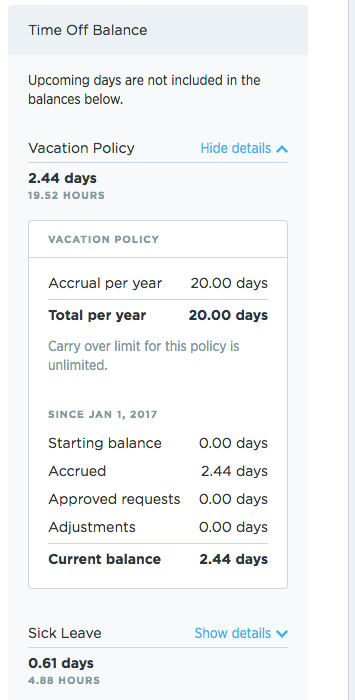 Holiday
And just incase you ever forget, you'll be able to view all of your company holidays by clicking "Show all holidays" in the banner.

 
Disclaimer
This material has been prepared for informational purposes only, and is not intended to provide, and should not be relied on for, legal or tax advice. If you have any legal or tax questions regarding this content or related issues, then you should consult with your professional legal or tax advisor.