Scheduling expense reimbursements for employees and/or contractors through Justworks is simple!

Admins who need to reimburse their team members can do so through going to the 'Make a payment' tool from the left-hand navigation, and select 'expense reimbursement' as the pay type: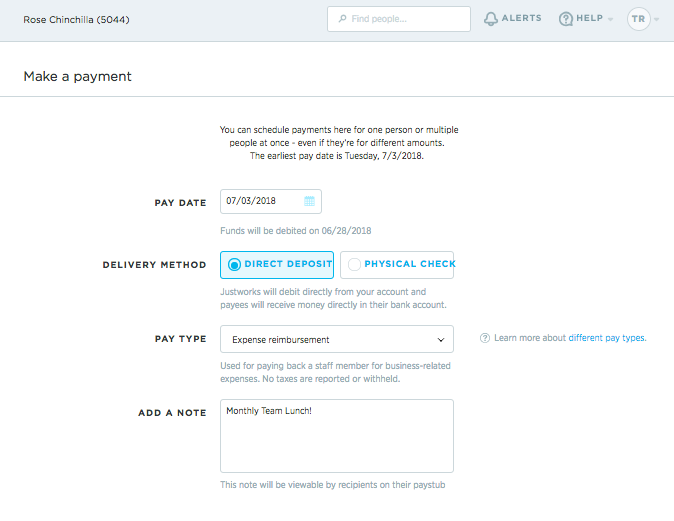 You can add multiple employees at once, and copy the same amount to each, or schedule different amounts.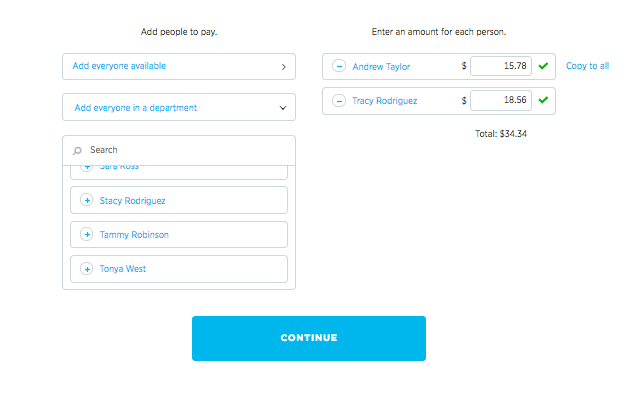 The processing timeline for expense reimbursements is the same as any other type of payment for the company. You'll have the chance to review the payments that are scheduled, and edit them if needed.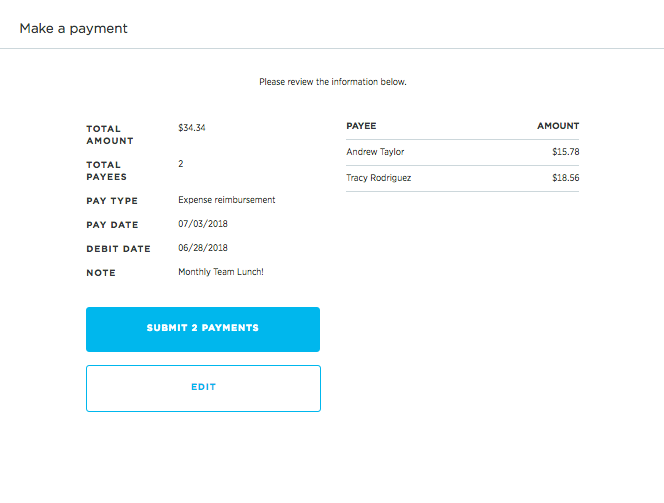 As always, you can edit or cancel the payment from a recipient's 'one-time payments' tab up until when the payment processes: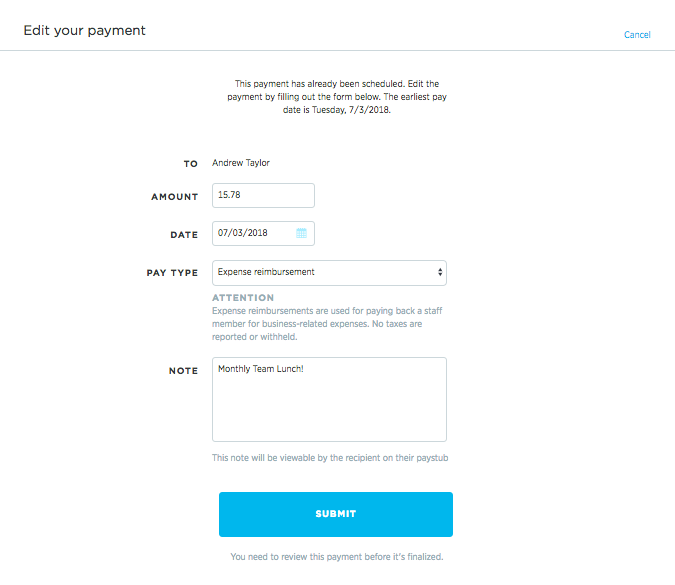 At this time, Justworks does not have the functionality for contractors/employees to submit reimbursement requests directly to their company's admins. Your company will have to manage that process outside of Justworks. 
Disclaimer
This material has been prepared for informational purposes only, and is not intended to provide, and should not be relied on for, legal or tax advice. If you have any legal or tax questions regarding this content or related issues, then you should consult with your professional legal or tax advisor.