Justworks allows companies to add third-party admins, such as accountants, HR professionals, or legal counsel to their accounts. Though these individuals can have varying permission levels, they will not count as team members towards your company's pricing.
You can add third party admins by going to 'Employees' under the Manage category on the left-side menu, and clicking on 'Add.'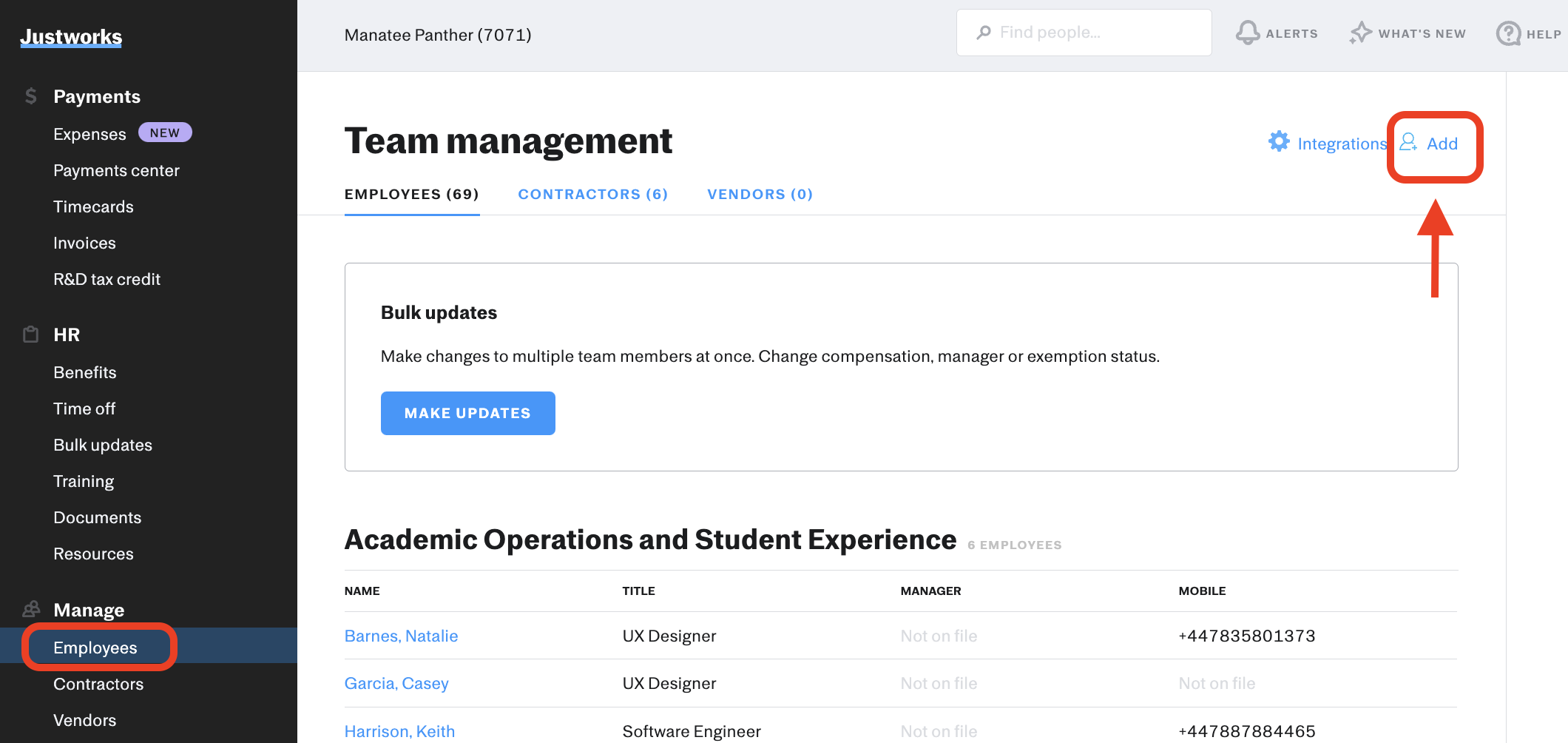 This will take you to the Invitation center. Expand the "Third party or temp" category and then click the "Add 3rd Party" button.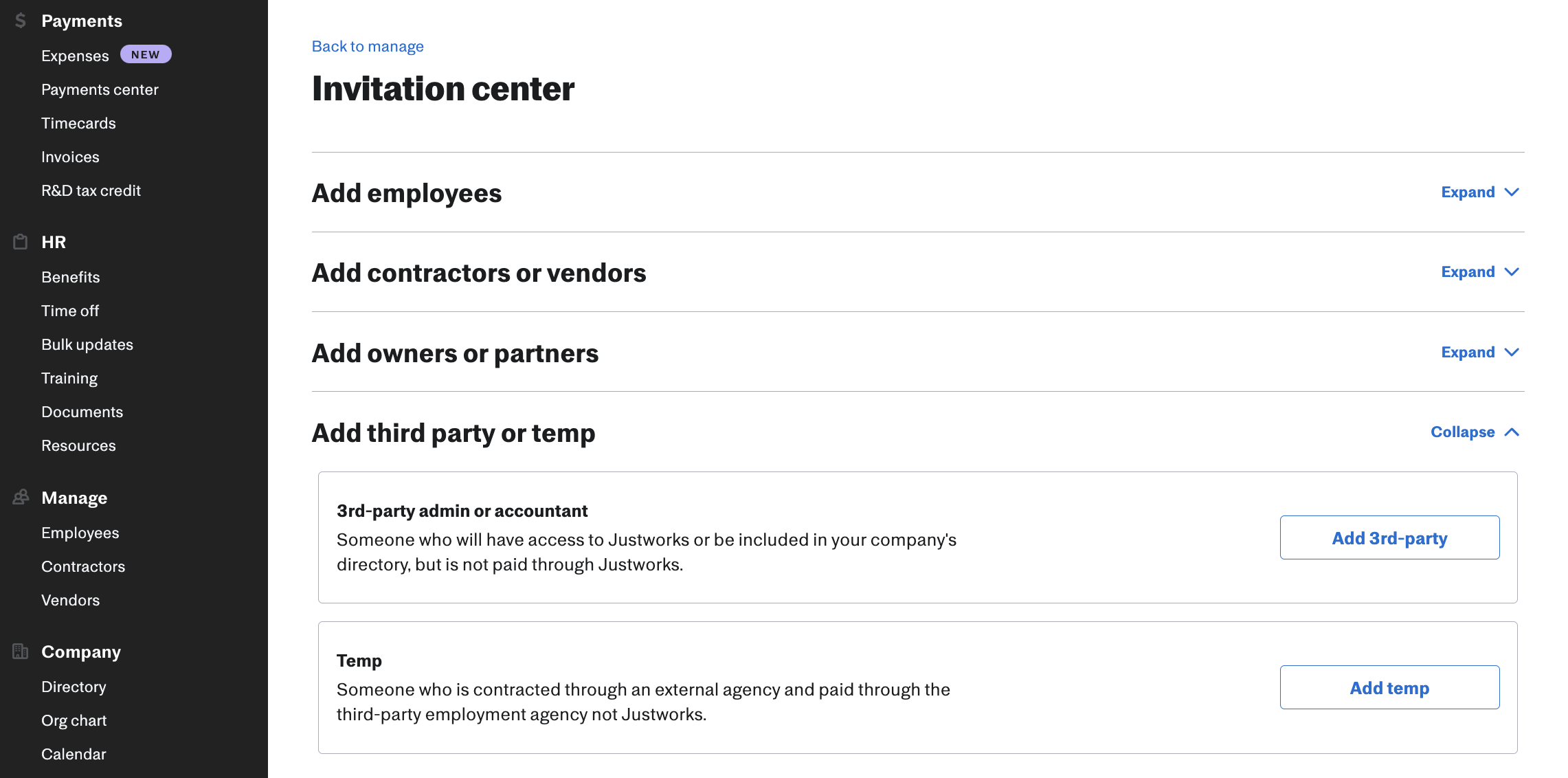 Next, you'll be able to indicate that you'd like this person to have admin access. From there, you'll have to enter this individual's basic information, such as first name, last name, and email. You'll also be able to add this person's title, manager, department, and office, if applicable. Once you select their start date, you will be able to choose whether to send the invite now or later.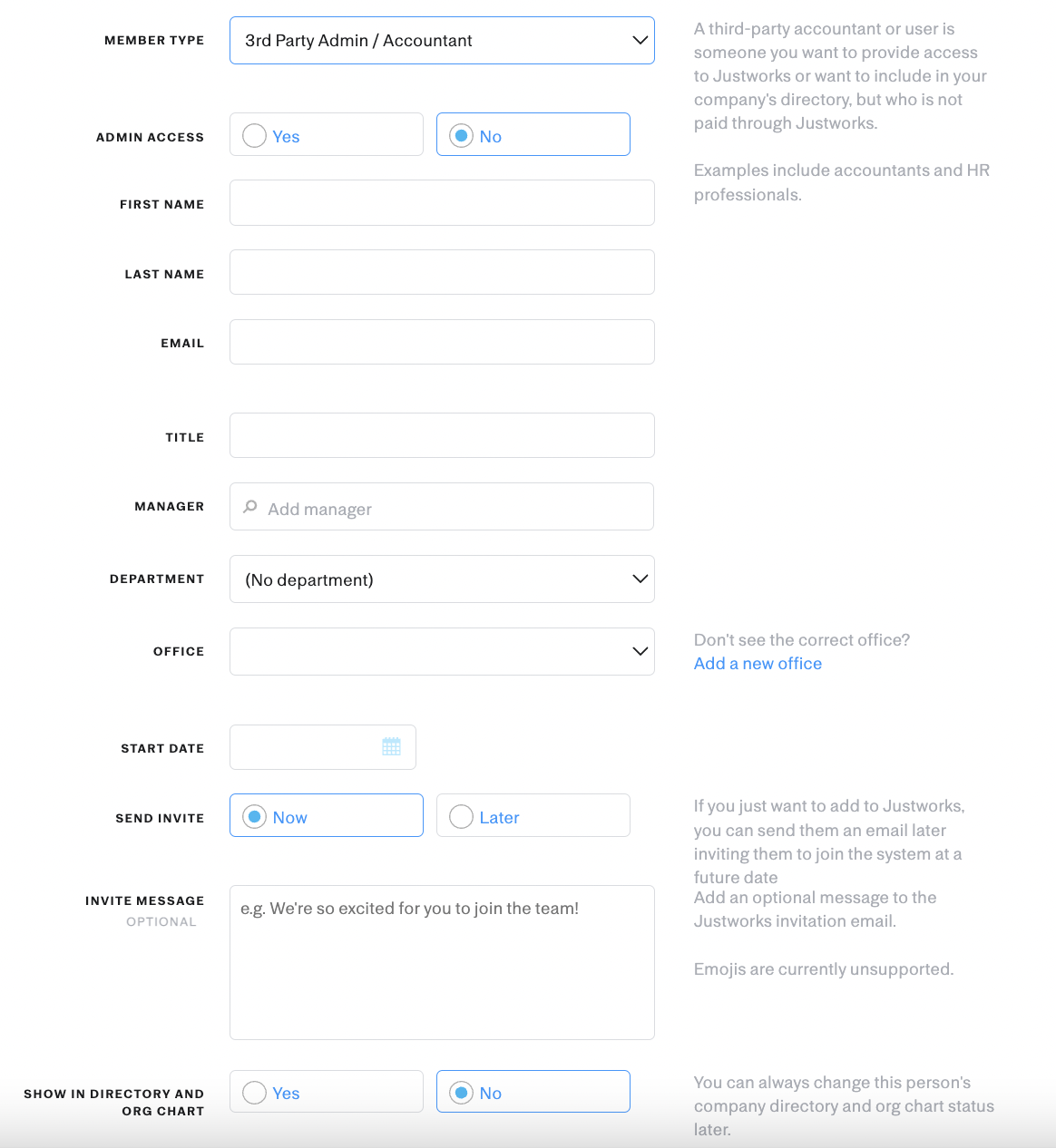 Admin Permissions
Once you send the invitation email to your new admin, you'll be able to select which admin permissions they should have.
You'll be able to check as many of the permissions as you wish. If you need more information about what each permission entails, you can select the downward facing arrow next to each for more information, or refer to our Company Level Permissions page.
Disclaimer
This material has been prepared for informational purposes only, and is not intended to provide, and should not be relied on for, legal or tax advice. If you have any legal or tax questions regarding this content or related issues, then you should consult with your professional legal or tax advisor.