The information below refers specifically to how to schedule owner's draws in Justworks. For more information about reporting and taxable income, visit Understanding Owner's Draws.
Scheduling Owner's draws in Justworks is simple. From the Payments Center, scroll down to the 'Owner's Draw' option.

Next, select the pay date. Once you select a date, you'll be notified which day funds will be debited from your company's bank account to make the payment.

You'll also be able to designate whether this payment should have all benefit deductions, only 401(k) deductions, or no deductions applied.
You'll also be able to enter in a note that will be visible on the recipient's paystub.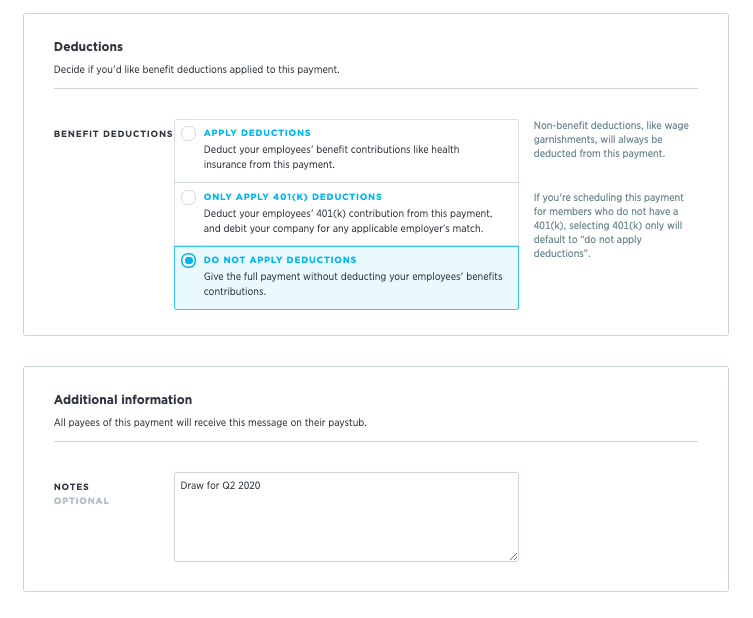 From the next screen, you'll be able to select recipients and enter in the amounts they should receive. Only those who are listed as Unpaid Owners or Paid Owners will show as eligible recipients, so be sure that these employees are marked correctly in Justworks.
Keep in mind that owner's draws are not taxed, so the recipients you've selected will receive that entire amount, less any deductions you may have applied.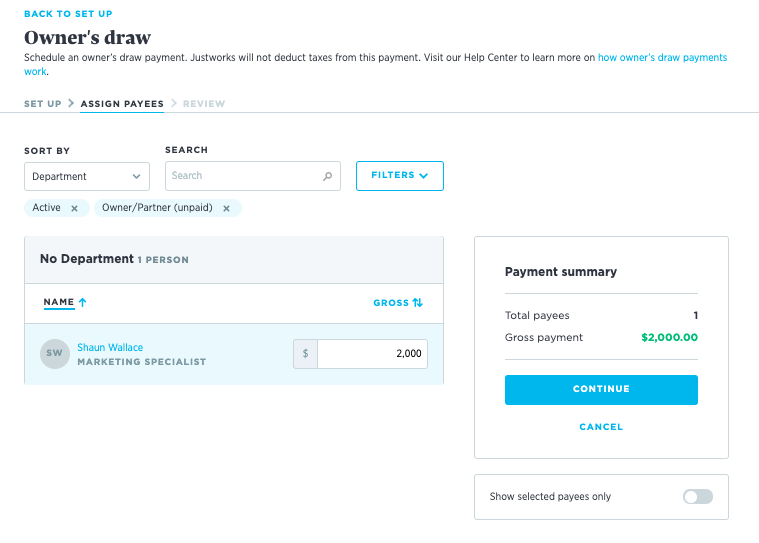 Once you review and submit, you'll see the success page as below. This page will let you know when your company's bank account will be debited for this payment, as well as the last time you'll be able to cancel or edit the payment.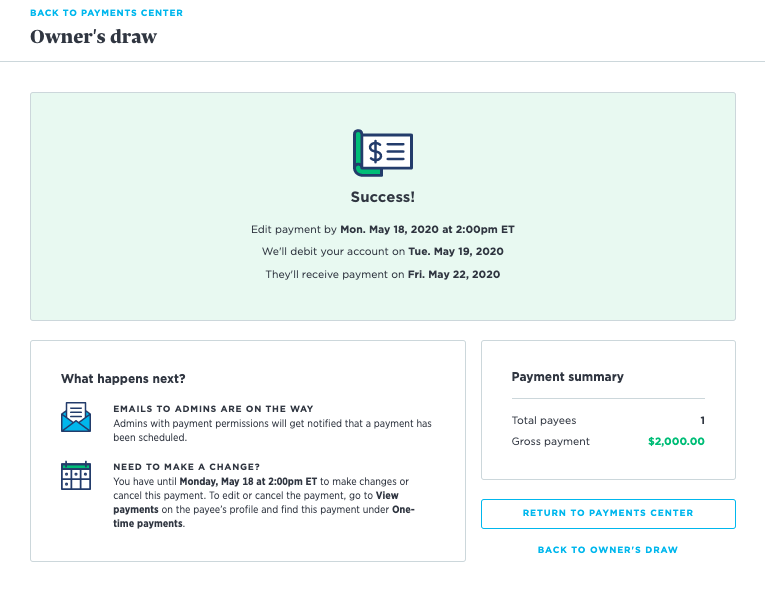 Admins with Make a Payment permissions will also receive an email confirmation of the payment being successfully submitted.