Signing Documents
Your company admin might assign you a document to sign in your Justworks account. You'll receive an email from Justworks that will direct you to the document for your review and signature. You'll also see a red circle with the number of documents to be signed next to "Documents" on the left hand side of your Justworks account.
How do I sign a document in Justworks?
To sign a document that's been assigned to you, click "Review & Sign" from the email you receive or click "Documents" from the left hand side of your Justworks account and "Sign" next to the document listed in your "My pending documents" section.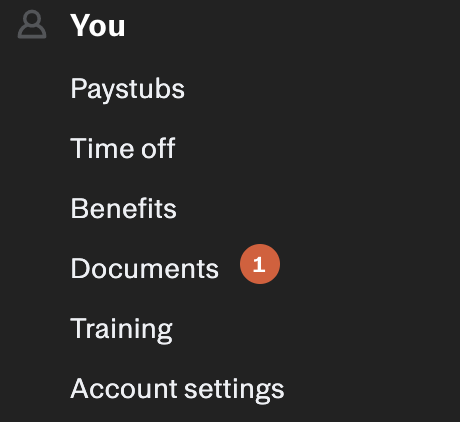 After clicking "Sign," you'll be taken to your document. Read through your document and scroll to the bottom of the page. You'll need to scroll through the entire document before you can add your signature.
Once you scroll through the document, click "Add signature". The name on file with Justworks will auto-populate. If you want to edit your name, click the pencil icon next to your signature, enter the name you want to sign, and click "Save". We understand that the name we have on file may not fully represent who you are and we respect that. Please note, if you edit your name, the name you type will be adopted as your signature on the document.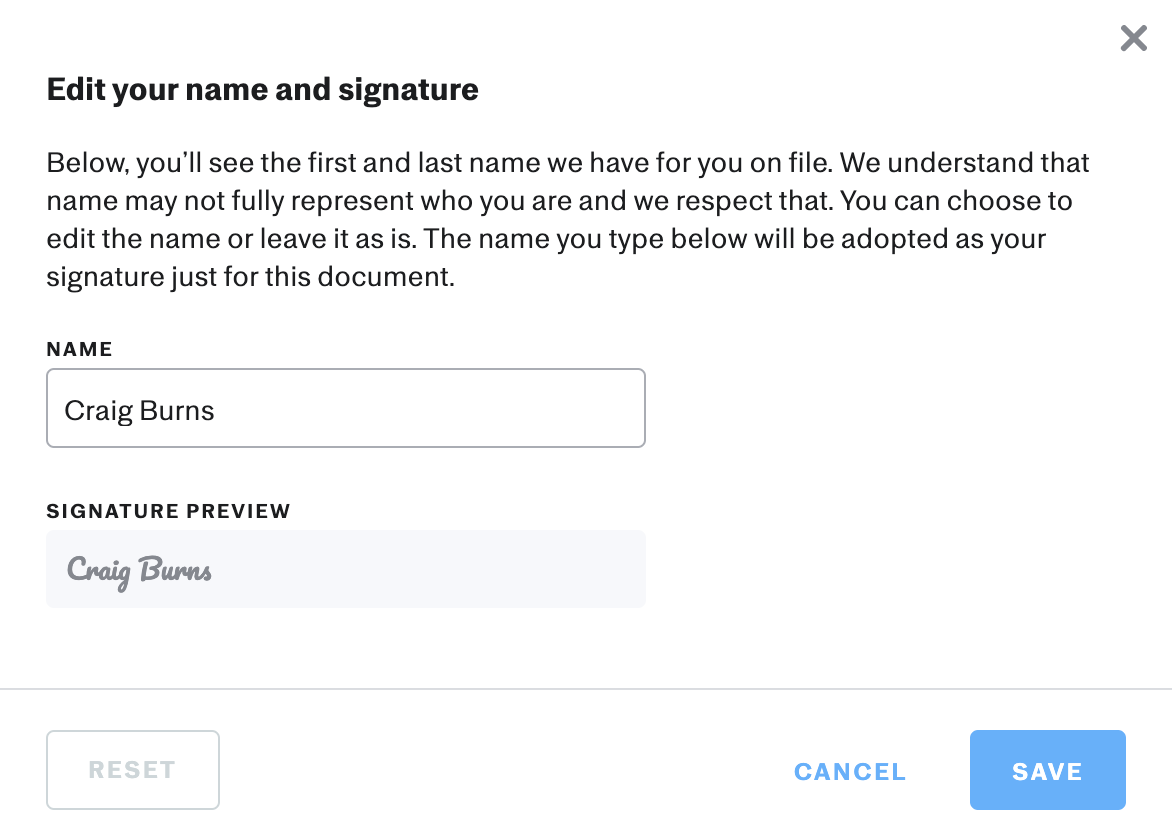 Click "Submit" and your signed document will be sent to your admin and filed in your Justworks account.
What happens once you have signed a document?
Signed documents are automatically and securely stored in your Documents Center. You can view and download them at any time by clicking "Documents" from the left-hand side of your account.
Disclaimer
This material has been prepared for informational purposes only, and is not intended to provide, and should not be relied on for, legal or tax advice. If you have any legal or tax questions regarding this content or related issues, then you should consult with your professional legal or tax advisor.